Fortnite Reveals New Bella Poarch Emote As Part of ICON Series Crossover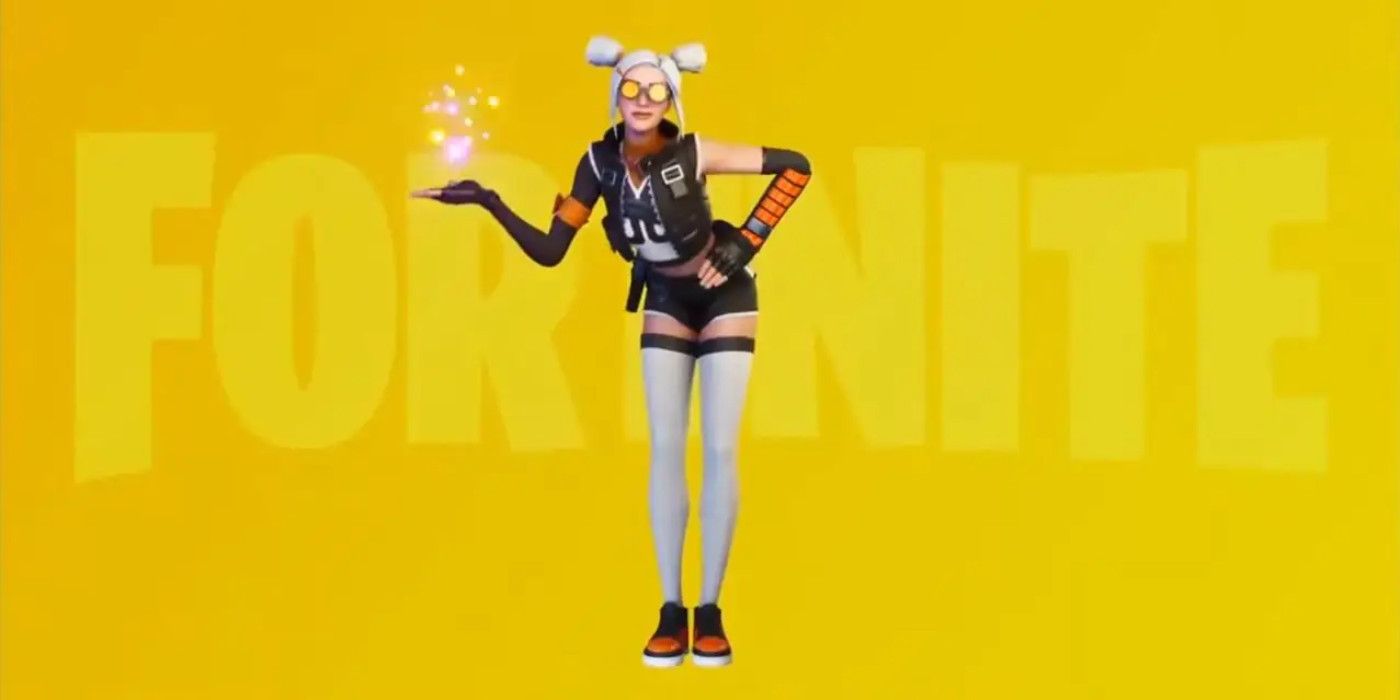 Epic Games has revealed an all-new emote for the Fortnite ICON series crossover, and the game is teaming up with yet another TikTok star to make it happen. This time it's Bella Poarch, who has over 66 million followers on Tik Tok, and has just recently released her new hit single 'Build a B*tch'.
Fortnite is one of the most influential games in the industry, with over 350 million players as of May 2020. While the gameplay is fairly simple, using the basic elements of a battle royale and mixing it with building elements from survival crafting games, Fortnite seems to have hit a gap in the market and taken off in the last four years since release. The free-to-play game has been considered something of a cultural phenomenon, with celebrities and online personalities promoting the title and running in-game events. Famous musicians, streamers and actors such as Ninja, Marshmello and Drake have all teamed up with Fortnite developers in the past to run celebrations like these. Fortnite was even the first game to run an in-game live concert for players to enjoy.
Related: Fortnite Gives Out Alien Phone Number In Mysterious Season 7 Tease
Lately, Tik Tok stars have been the newest addition to the Fortnite store line-up, with cosmetic items and emotes based on these famous internet celebrities being created and sold for use in-game. Bella Poarch is just the latest online personality to team up with Epic Games, joining Marshmello, Ninja and other creators. Thanks to a recent article from Dexerto, as well as a tweet from Bella Poarch herself, the new emote can be seen without booting up the battle royale game. The emote, styled and choreographed by the Tik Tok and music star, is called "Build Up". It is currently available for purchase in the store now under the featured section, and costs 500 V-Bucks. Whether or not Poarch will be getting a player skin as the other online creators did is yet to be seen, with no word from either Epic Games or Poarch on how far this crossover will go.
The reason behind Poarch teaming up with Epic Games would likely be in celebration of the Tik Tok personality releasing her new hit single 'Build a B*tch', which recently reached spot 58 in the Billboard Hot 100. The name of the emote seems to provide a subtle, family-friendly reference to the title of the new song.
Fortnite fans can likely anticipate more announcements from Epic Games as Season 7 continues, since the season started only a few days ago. More store items are sure to be added as the season progresses, with some probably being available as a part of the Battle Pass this season.
Next: Fortnite UFOs Are Abducting Players Ahead Of Season 7
Source: Dexerto
Article Source and Credit screenrant.com https://screenrant.com/fortnite-bella-poarch-emote-revealed-icon-series-crossover/ Buy Tickets for every event – Sports, Concerts, Festivals and more buytickets.com