KAKU ups ante on 'Dance (RED) Save Lives Vol. III' with collaborative NFT drop [Q&A]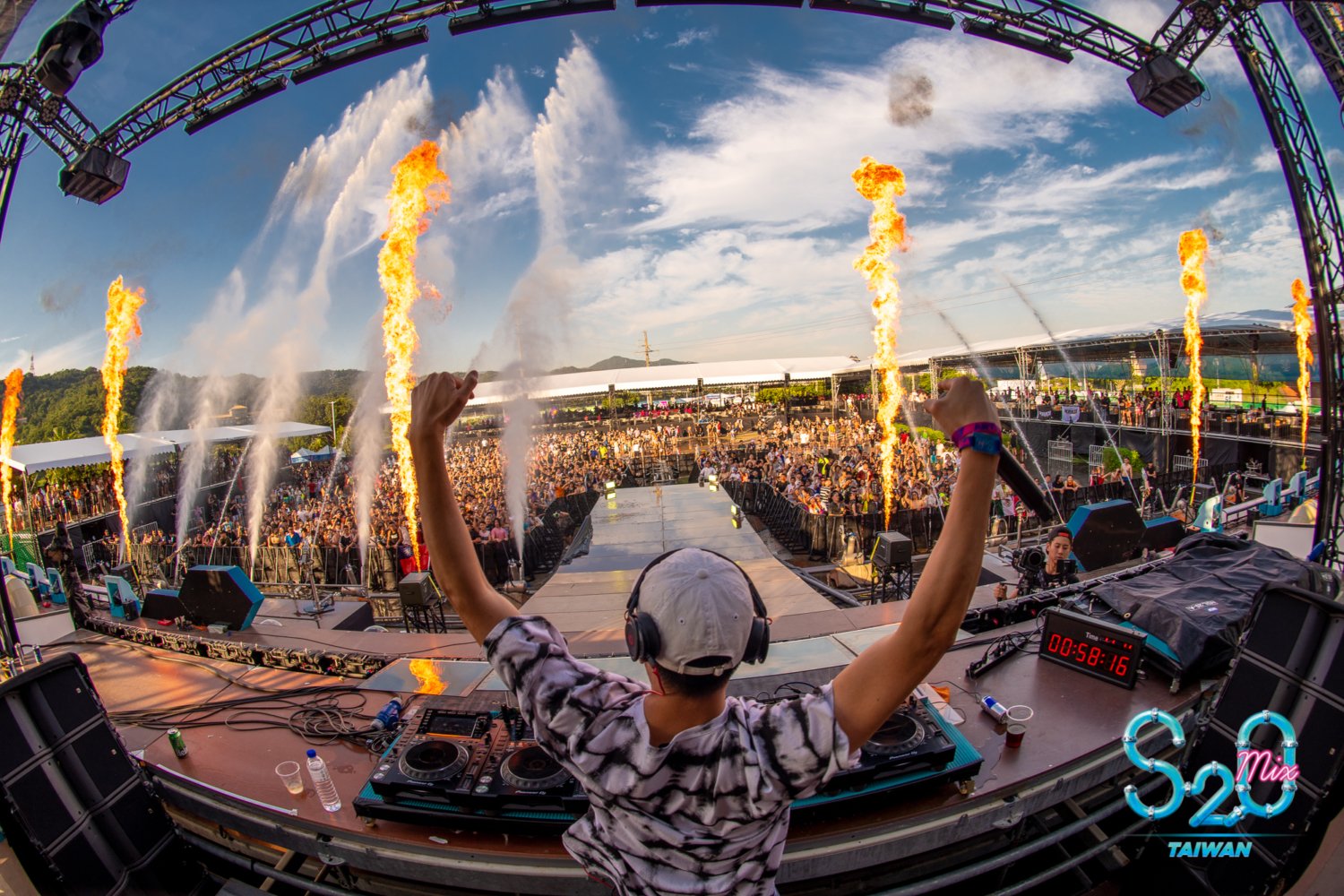 Earlier this month, African electronic label Mavin Records partnered with charity (RED) to release a star-studded compilation album titled Dance (RED) Save Lives Vol. 3. Curated by iconic Afrobeats artist Don Jazzy and Aluna, the eclectic collection features new music from acts Felix Da Housecat, KAKU, Sofi Tukker TOKiMONSTA, Chris Trucher, and more. Proceeds generated from the album will be donated to (RED) in their efforts to alleviate COVID-19 and HIV/AIDS damages in sub-Saharan Africa.
To garner more attention for the philanthropic album project and raise more money for COVID-19 relief, sole Asian representative on the compilation, KAKU is paving the way for Asian musicians in blockchain ventures with a newly released collaborative charity NFT collection. To help bring his ideas to life, KAKU partnered with leading Taiwan-based visual artist Jonni, whose portfolio boasts visual collaborations with Marshmello and REZZ, among others. The full NFT drop landed on Friday, April 23.
Dancing Astronaut caught up with KAKU to learn more about the forthcoming NFT drop and the inspiration behind it.
______________________________________________________________________________
Tell us more about your contribution to the 'Dance (RED) Save Lives Vol. III' compilation.
"The album is a collaboration between (RED), a foundation that battles AIDS and COVID-19 in Africa, and Mavin Records, the leading dance music record label from Africa. I am a big fan of afrobeats and I love the idea of a collaboration that mixes different cultures! Plus it's for a good cause. So I decided to remix a song by talented Nigerian artist Korede Bello called 'Do Like That,' which is an afrobeat classic with over 100 million views on YouTube."
What made you decide to create an accompanying NFT collection?
"I think everyone is interested in NFTs right now because it is a new market for creators to share their artwork but also make a profit. It's a known fact that it is extremely difficult to make a living off music/streaming, and due to COVID-19 a lot of artists lost their jobs and really felt that impact, myself included.
As a DJ, I've always created digital content to coincide with my music drops, so it's only natural that we move into this new space. This space also gives opportunities to graphic artists, visual artists, photographers, and videographers who I work with on a regular basis to collaborate on a bigger scale. Another great thing about NFTs are its roots in blockchain, so we can track who actually owns the pieces.
I see a huge future in NFTs, especially recently witnessing 3LAU sell his NFTs for an extremely high price on Nifty Gateway. Kygo also recently dropped his NFTs, with the most expensive piece including a backstage pass at a future show. I feel that NFTs are already growing from just being art pieces to becoming very exclusive merchandise for artists to give to their fan base."
Tell us more about the inspiration behind your NFT art pieces? How does it connect with the larger scope of the compilation?
"My inspiration behind this NFT collection is bridging Africa and Asia together in the fight against AIDS and COVID-19. COVID especially has been a huge global issue this past year and I think every human being on earth felt its impact one way or another. I wanted these NFT pieces to reflect my mindset that this is a collective global issue. That is why all the pieces have a red-colored theme, to support the (RED) charity cause.
Additionally, not only [am I] the first Asia based DJ/producer to drop an NFT collection, but I am also the only artist from Asia on this (RED) album, so I wanted to do a special visual piece to commemorate this drop. I decided to create three different NFTs with my visual artist with three different background instrumentals, each creating a unique vibe for the corresponding pieces.
The NFT series concept is using natural elements and landscapes from Africa and a neo-futuristic organic city to illustrate a positive outlook of the human race. We especially need this optimistic and perseverant perspective today. We are one with nature. We want to show that civilization can coexist with nature. Together we can overcome the pandemic. The world is full of energy and life!"
Proceeds generated from the NFT drop will be donated to the Global Fund's fight against COVID-19. KAKU has been performing regularly in Taiwan for months now, where the pandemic was virtually nonexistent for the majority of 2020. Read Dancing Astronaut's interview with KAKU about performing at full-fledged festivals in a near COVID-free safe haven here.
Featured image: Lorenzo Pierucci
The post KAKU ups ante on 'Dance (RED) Save Lives Vol. III' with collaborative NFT drop [Q&A] appeared first on Dancing Astronaut.
Article Source and Credit dancingastronaut.com https://dancingastronaut.com/2021/04/kaku-ups-ante-on-dance-red-save-lives-vol-iii-with-collaborative-nft-drop-qa/ Buy Tickets for every event – Sports, Concerts, Festivals and more buytickets.com