Zoey's Extraordinary Playlist Soundtrack: Every Song In Season 1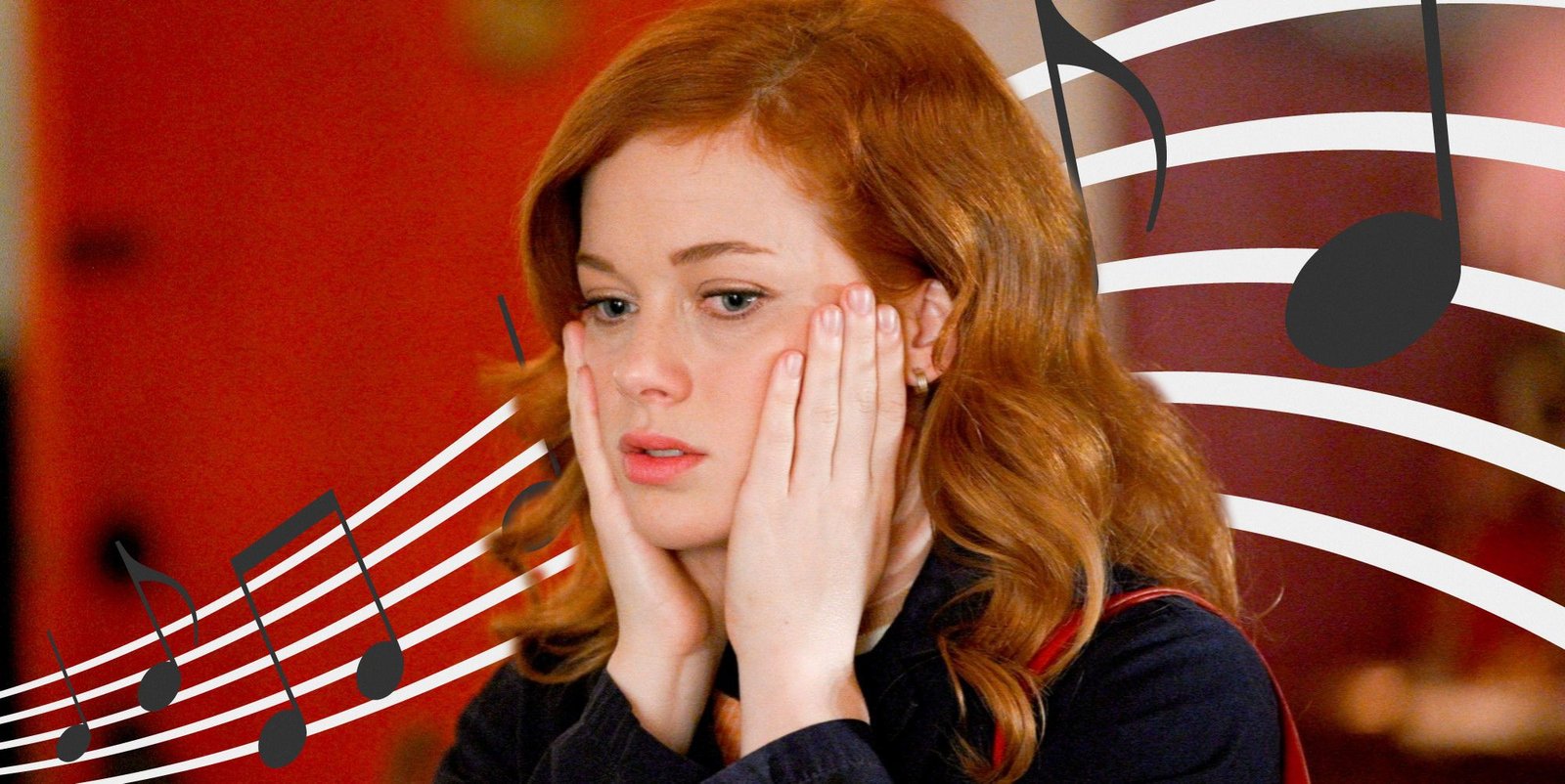 Here is every song in Zoey's Extraordinary Playlist period 1 and character(s) play them. Made by Austin Winsberg, Zoey's Extraordinary Playlist is an NBC musical comedy/drama series starring Jane Levy as Zoey Clarke, also a brilliant computer coder who magically gains the ability to hear other people's deepest wants – but played as pop tunes.
Directed by Zoey herself as"X-Men meets The Voice", Zoey's Extraordinary Playlist period 1 features over 70 paths – that are known as"heart songs" in the series – all performed by the show's exceptionally gifted cast. As she adjusts to her new powers, Zoey understands it is now her job to assist whoever is singing to her with whatever life dilemma they're going through. When it's working with her eclectic co-workers at the tech company SPRQPoint, in which Zoey manages a group of coders that includes her best friend Max (Skylar Astin), her beat Simon (John Clarence Stewart), along with her ambitious boss Joan (Lauren Graham), or working together with her dying father Mitch (Peter Gallagher) along with her angelic mother Maggie (Mary Steenburgen) and her older brother David (Andrew Leeds), Zoey's abruptly musical life grows increasingly complicated. Fortunately, Zoey gets her wise, genderfluid neighbor Mo (Alex Newell) to straighten her out.
Connected: Zoey's Extraordinary Playlist's Best Episodes
Zoey's Extraordinary Playlist's musical performances include both singing and dance numbers choreographed by Mandy Moore, who's also a manufacturer. Every heart song investigates the emotions of their characters and it is a gimmick that works extraordinarily well thanks to every celebrity going. Having a soundtrack tailor-made to become every lover's new favourite Spotify listing, here's Zoey's Extraordinary Playlist season 1 song catalog, episode-by-episode, along with that character sings that heart song.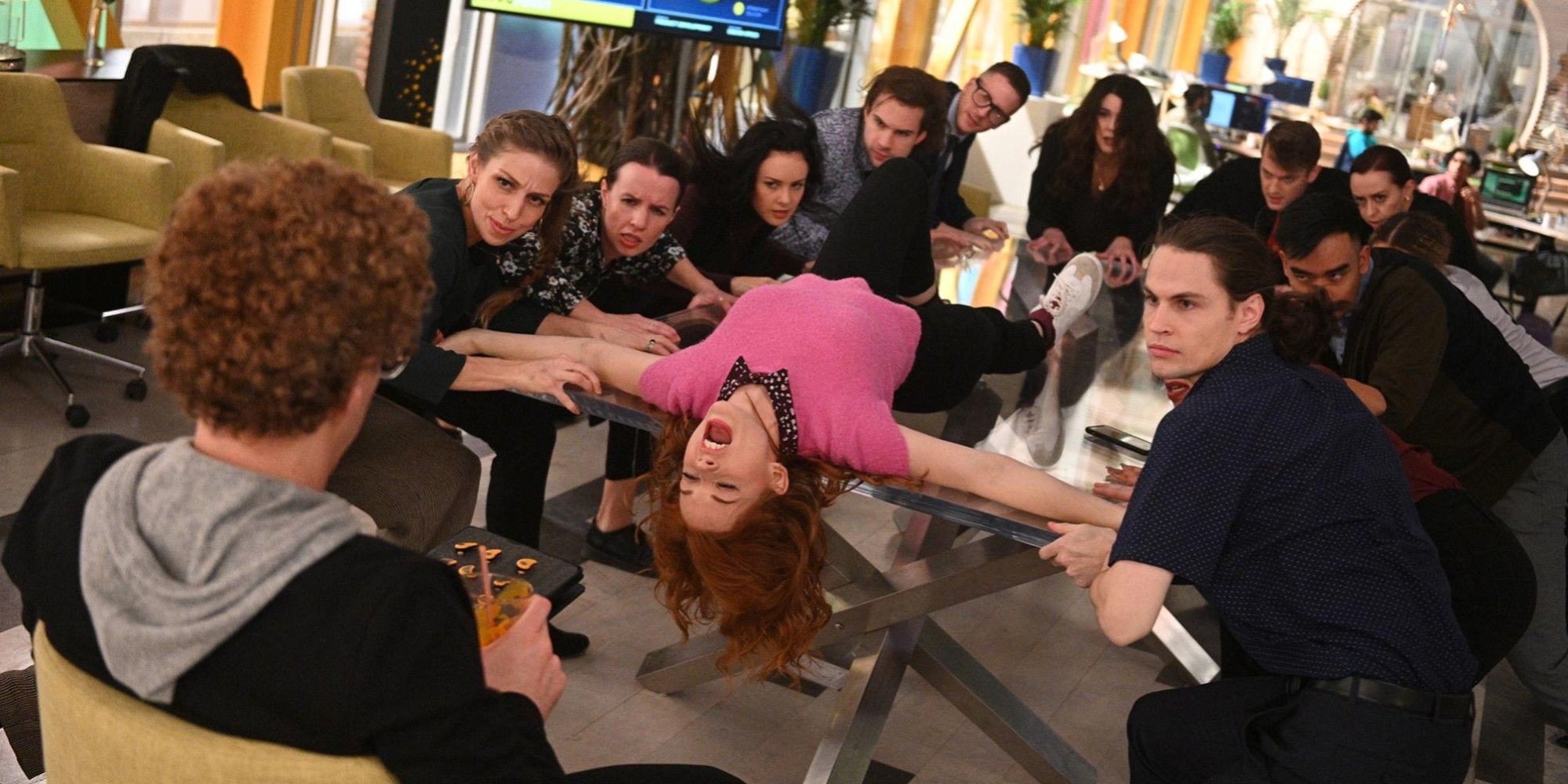 Episode 1 – "Pilot"
"Angel of the Morning" by Juice Newton (Mo)"Wake Me Up Before You Go Go" by Wham! (Mo)"Morning Has Broken" by Eleanor Farjeon (Mo)"Good Morning" by Nacio Herb Brown and Arthur Freed (Mo)"All By Myself" by Eric Carmen (Lonely Woman)"Whatta Man" by Salt-N-Pepa (Three Oogling Women)"Help!" By The Beatles (San Francisco Crowd)"Lean On Me" by Alex Withers (Mo)"Mad World" by Tears For Fears (Simon)"All I Do Is Win" by DJ Khalid (Lief)"True Colors" by Cyndi Lauper (Mitch)"I Think I Love You" by The Partridge Family (Max)
Episode 2 – "Zoey's Extraordinary Best Friend"
"I've Got The Music In Me" by Kiki Dee (Zoey)"Sucker" by The Jonas Brothers (Max)"I Wanna Dance With Somebody (Who Loves Me)" by Whitney Houston (Crowd)"Moondance" by Van Morrison (Mitch)
Episode 3 – "Zoey's Extraordinary Boss"
"(I Can't Get No) Satisfaction" by The Rolling Stones (Joan)"How Can You Mend A Broken Heart" by The Bee Gees (Maggie)"Superstar" from Jesus Christ Superstar (Coders)"NO" by Meghan Trainor (Simon)"Roar" by Katy Perry (Joan)
Episode 4 – "Zoey's Extraordinary Neighbor"
"Great Pretender" by The Platters (Mo)"Margaritaville" by Jimmy Buffett (Bonnie)"Kokomo" by The Beach Boys (Bonnie)"Wrecking Ball" by Miley Cyrus (Joan)"This Little Light of Mine" by Harry Dixon Loes (Mo)
Episode 5 – "Zoey's Extraordinary Failure"
"Just Give Me A Reason" by Pink (featuring Nate Ruess) (David and Emily)"(You Gotta) Fight for Your Right (To Party!)" By the Beastie Boys (David)"Everybody Hurts" by R.E.M. (Lief)"It's Your Thing" by The Isley Brothers (Mitch)"Should I Stay Or Should I Go" by The Clash (Simon)
Episode 6 – "Zoey's Extraordinary Night Out"
"You Give Love A Bad Name" by Bon Jovi (Autumn)"Tik Tok" by Ke$ha (Joan)"Say My Name" by Destiny's Child (Jessica)"I'm Gonna Be (500 Miles)" by The Proclaimers (Max)
Episode 7 – "Zoey's Extraordinary Confession"
"A Little Less Conversation" by Elvis Presley (Maggie)"If I Can't Have You" by Shawn Mendes (Max)"Don't Speak" by No Doubt (Tobin)"Bailamos" by Enrique Iglesias (Mo and Eddie)"I Put a Spell On You" by Screamin' Jay Hawkins (Lief)
Episode 8 – "Zoey's Extraordinary Glitch"(Every Song Sung By Zoey)
"Crazy" by Gnarls Barkley"I Saw Mommy Kissing Santa Claus" by Jimmy Boyd"Pressure" by Billy Joel"I'm Yours" by Jason Mraz"I Want You To Want Me" by Cheap Trick"How Do I Live?" by LeAnn Rimes
Episode 9 – "Zoey's Extraordinary Silence"
"The Sound of Silence" by Simon and Garfunkel (Howie and Mitch)"Buttons" by The Pussycat Dolls (Emily)"Fight Song" by Rachel Platten (Abigail)"The Trouble With Love Is" by Kelly Clarkson (Mo)"Happier" by Marshmello (featuring Bastille) (Simon and Jessica)
Episode 10 – "Zoey's Extraordinary Outburst"
"Here I Go Again On My Own" by Whitesnake (Simon and Max)"Let's Stay Together" by Al Green (Lief)"Mad World" by Tears For Fears (Simon)"The Boy Is Mine" by Brandy & Monica (Joan and Ava)"Perfect" by Ed Sheeran (Maggie and Mitch)
Episode 11 – "Zoey's Extraordinary Mother"
"We GotGet Out Of This Place" by The Animals (Maggie, David, and crowd)"Feeling Good" by Nina Simone (Deb)"All Out of Love" by Air Supply/"Bye Bye Bye" by *NSYNC (Lief and Max)"Issues" by Julia Michaels (Mo)"Get Together" by The Youngbloods (Joan and Ava)
Episode 12 – "Zoey's Extraordinary Dad"
"Bad Moon Rising" by Credence Clearwater Revival (Zoey)"Jealous" by Nick Jonas (Simon)"I Will Follow Him" by Peggy March (Mo)"All Of Me" by John Legend (Max)"I Know You Want Me (Calle Ocho)" by Pitbull (Max)"Lullaby (Goodnight My Angel)" by Billy Joel (Mitch and David)"Dream A Little Dream Of Me" (Maggie)"American Pie" by Don McLean (The cast of Zoey's Extraordinary Playlist)
Next: Zoey's Extraordinary Playlist: 10 Questions We Still Want Answered
Article Source and Credit screenrant.com https://screenrant.com/zoey-extraordinary-playlist-season-1-songs-soundtrack/ Buy Tickets for every event – Sports, Concerts, Festivals and more buytickets.com