ARTY brings lawsuit against Marshmello for allegedly plagiarizing 'Happier'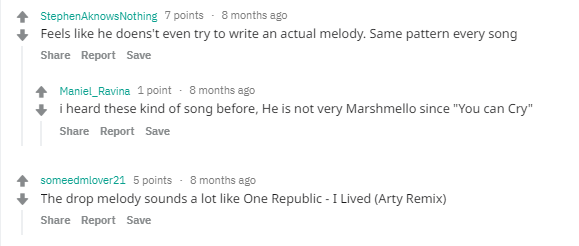 Veteran electronic producer ARTY is suing Marshmello, claiming one of the masked manufacturer 's biggest hits, the Bastille-assisted "Happier," is really plagiarized. The conditions of the lawsuit claim that Marshmello and Bastille used remixed elements of ARTY's 2014 remix of "I Lived" by OneRepublic.
This specific lawsuit is exceptional, in that the dispute is anchored to the tune 's beat and other components, as opposed to the composition. While ARTY's remix was an undoubted success in 2014, "Happier" managed to maintain the top spot on the dance music charts for 31 consecutive weeks in 2018, and catch a double-platinum certification as a result.
According to The Tennessean, the book that broke the story, ARTY and Marshmello's shared music writer, Kobalt Music, in addition to Daniel Campbell Smith, co-founder of Bastille, are named as co-defendants from the lawsuit. Upon review of those two songs, both drops discuss suspiciously similar arrangements, and Redditors were quick to point out the similarity months before the litigation was formally brought to court.
Hear both songs below. You be the judge.
Via: The Tennessean
Buy Tickets for every event – Sports, Concerts, Festivals and more buy tickets