Lauv, Marshmello and The Chainsmokers Top BuzzAngle's 2018 EDM Charts
BuzzAngle's 2018 Year-End Report has now arrived.
Among the most comprehensive records on U.S. recording sector data is that the annual Year-End Report compiled by BuzzAngle. The 2018 amounts are in, and a number of the charts detail aggregate ingestion of EDM releases over the past 12 months.
Perhaps the biggest upset in the EDM-focused segments of the record was singer/songwriter/producer Lauv coming in at #1 on the Top EDM Albums chart for his 2018 effort I Met You When I Was 18 (The Playlist). Runners up included The Chainsmokers, Calvin Harris and ODESZA.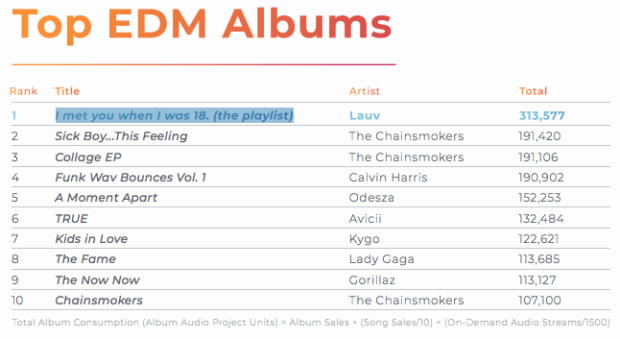 Marshmello predictably dominated the Top EDM Songs chart. The anonymous producer's Bastille cooperation,"Happier," took the #1 place, followed closely by his own Anne Marie automobile"FRIENDS."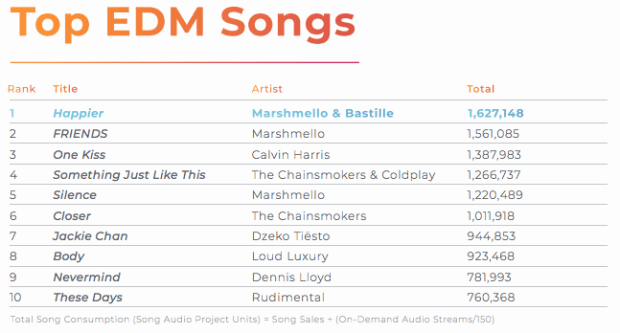 An whole section of this report outlines how each amount was calculated. As with most recording business indicators, ingestion was measured in components that combined sales with streams on several different platforms.
BuzzAngle's 2018 Year-End Report also dealt with recording business trends since they applied to popup, hip-hop and other genres. Read the record in its entirety here.
Buy Tickets for every event – Sports, Concerts, Festivals and more buytickets.com